Here's a few pics of the progress on a spray booth I'm building following the design instructions at this link:
http://www.briansmodelcars.com/tutorial ... &CurPage=1
this is the $10 desk I bought at the local recycling re-use/buyback center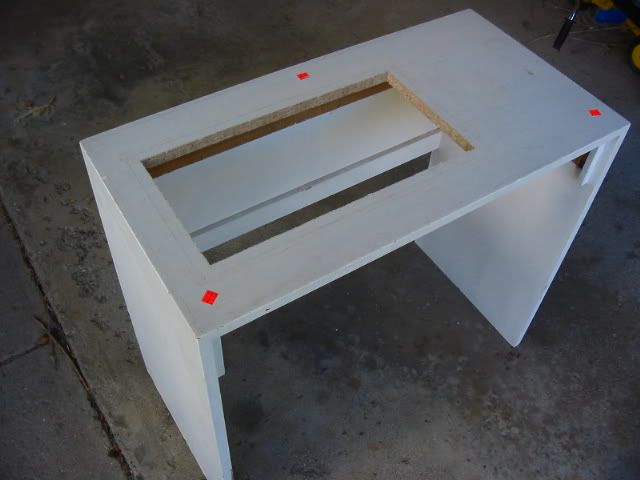 notice the hole I cut in the top of it. I wanted to make a "downdraft" booth to maximize the fume venting capacity of the booth (downdrafting lets gravity help out)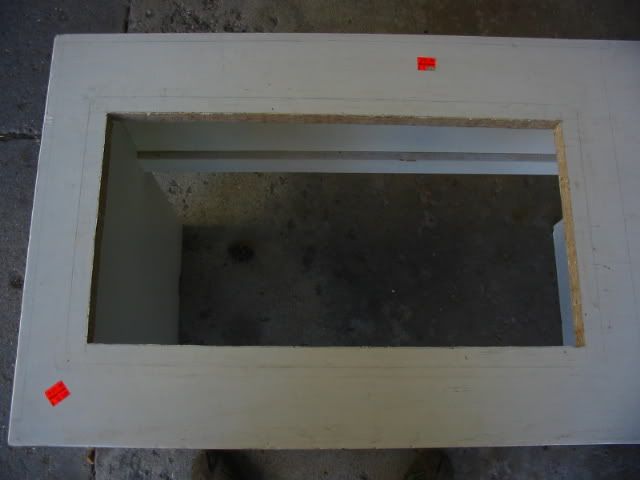 and here's the stiff metal screen I'm mounting over the hole so that my parts don't fall through the hole (it's an old aquarium lid also from the re-use center)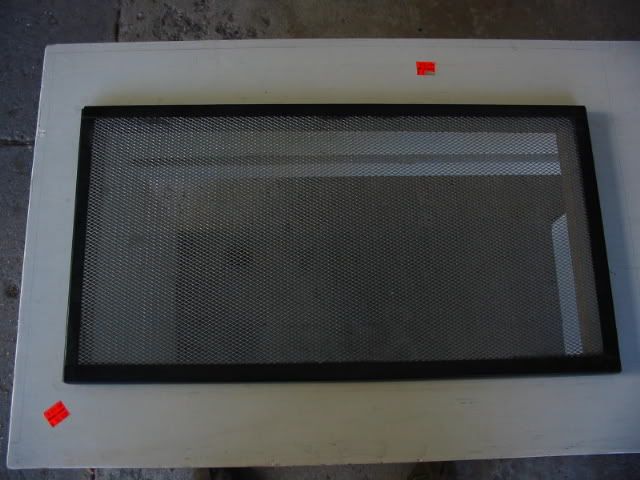 these are the pieces of wood which will go on the desk top (the 4 pieces of particle board) for the booth itself and under the desk top (the plywood) to create a "plenum" for evening out the flow af air as it gets drawn out the side of the desk.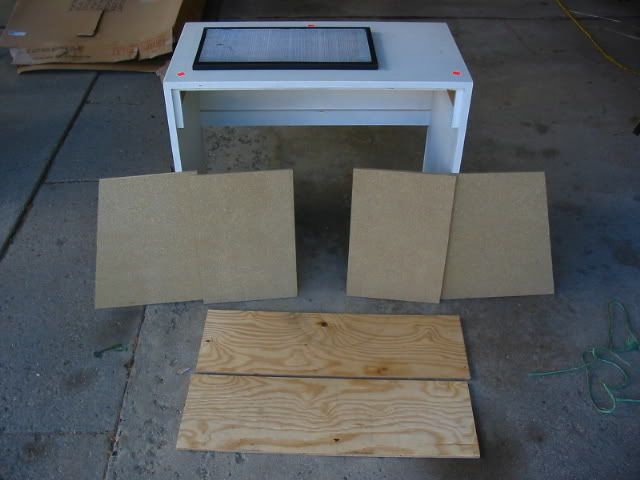 I've got the duct pieces too, but I still need to go to Grainger and get a shaded pole blower - from the tutorial above I gather that fans that have the motor in the air stream can melt or explode if you use solvent-based paint (like Mr. Color), which I do. Shaded Pole Blowers have a design that puts the motor just outside the airstream, and they're not too expensive either. I'm a little worried about the noise level, but it seems unlikely that it'll be louder than my airbrush compressor.