Moderator: kosh
tamiya0603
everything is sold out, thanks again.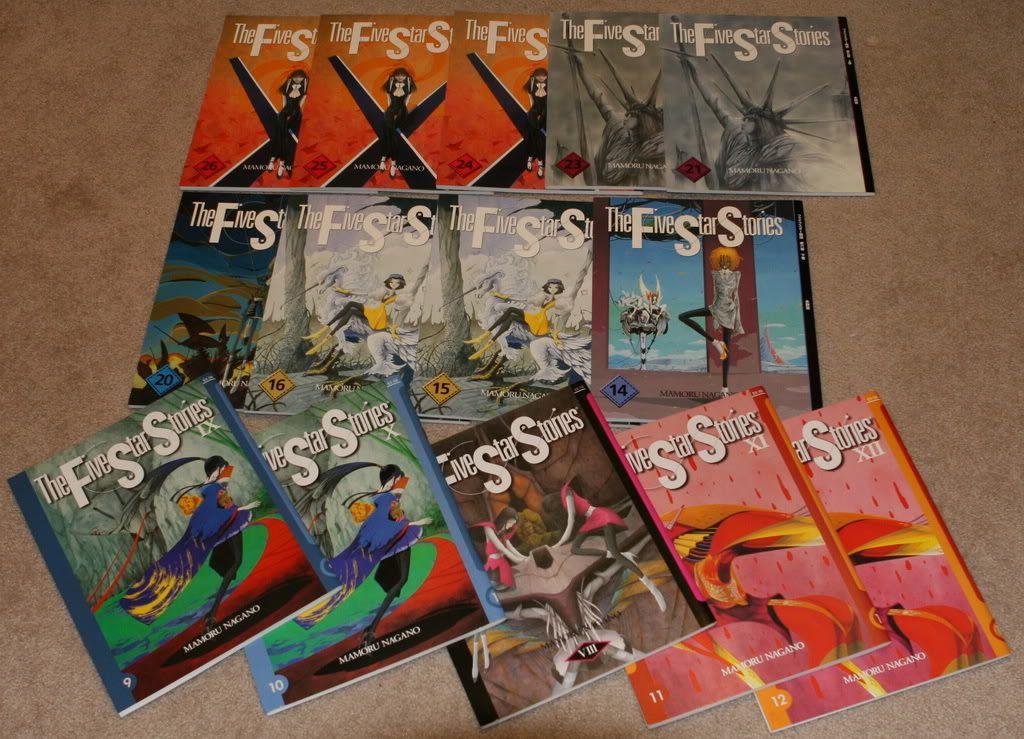 Last edited by
tamiya0603
on Thu Dec 13, 2007 3:11 am, edited 5 times in total.
---
---
Wow, this would be a great opportunity to get a bunch of them. Unfortunately, I just purchased the FSS manga issue #1 last week and I'm still awaiting it's arrival. I have to make sure I actually enjoy FSS before I start purchasing a whole bunch of books. If I get into it, I'll keep this thread in mind and likely after the holiday season I can purchase some if they are still available.
---
Neeyahaha
I know this is probably asking a lot, but would you be able/willing to hold on to #11 for until January-ish? At that point I would have some money to spend again.

I know this sounds picky, but if it's one of the original printings with stapled backs, then I might pass, but otherwise, I'd love to get it from you.
---
Yeah! Be a pal and help Neeyahaha out. He recently helped me get issue #1. He deserves some goodwill his way.
---
---
---