This is a recast SAV Vatshu I got a few weeks ago. I wanted to take this chance to try something new by modifying the pose a little. Nothing drastic since I've never done it before. The original pose is ok, but the swords will have a hard time staying in the hands of the Vatshu without
falling out. It's not a big issue since pinning can easily fix the problem. And then there's the shield...I even built a support for it.
So in the end I chose to have the Vatshu hold the sword in one hand, and shield is the other hand. Thus, this is where the fun begins.
The mod started at the shoulders. The original kit had the shoulders pointing upwards. So I extended the shoulders and have them lined up in a straight line.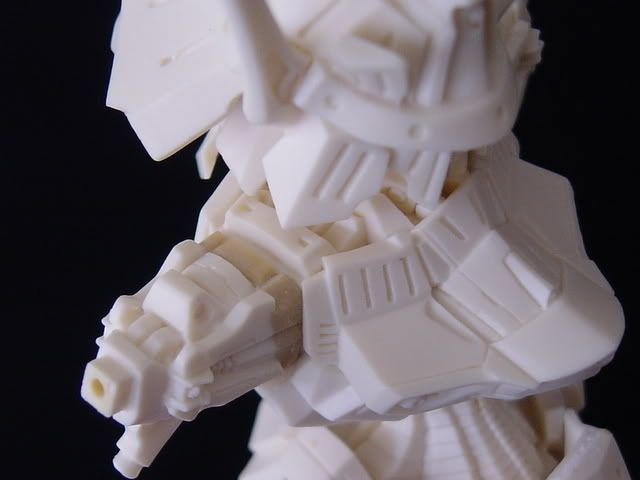 Seems to be a good fit.
Closer look at the extended shoulder.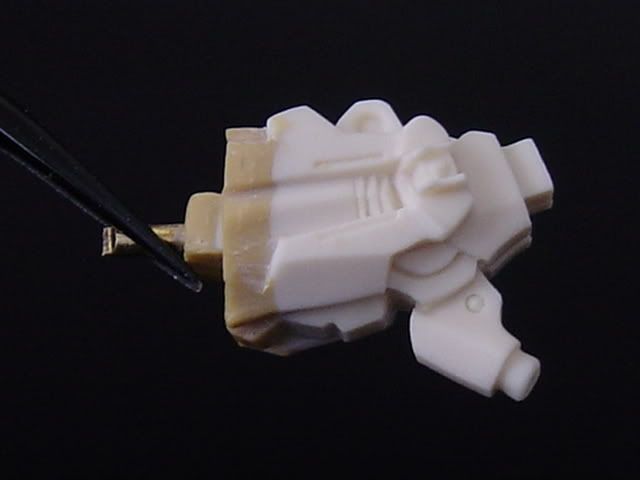 Next stage of the mod took place in the hand. The fingers were sawed apart so they can be extended later. I also hollowed out the palm of the hand so the sword can be attached like other Volks kits. The blade from the sword was also sawed apart from the handle so another one can replace it.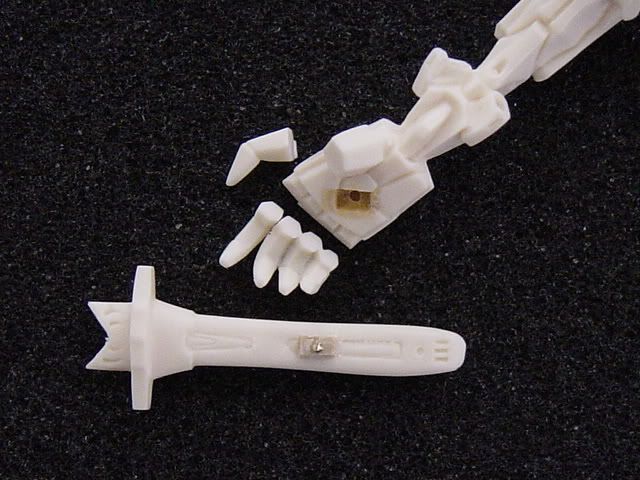 Here's the sword. I didn't like how the original sword had the bigger tip, so I went ahead and build a new blade out of plastic boards. The blade was a X!tch to build and took the longest so far. I initially cut out a piece of 2mm plastic board which I later found out was too thin after sanding and shaping. So I later stacked two pieces of 2mm plastic boards and 1 mm on the top, bottom, and tip of the blade and start the process over again. The shaping of the sides took so damn long!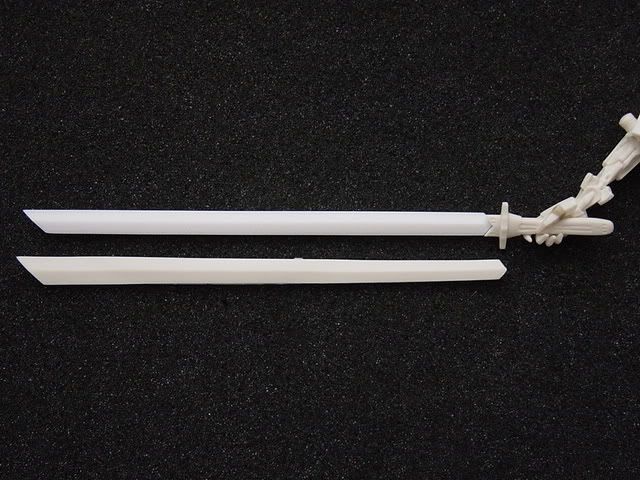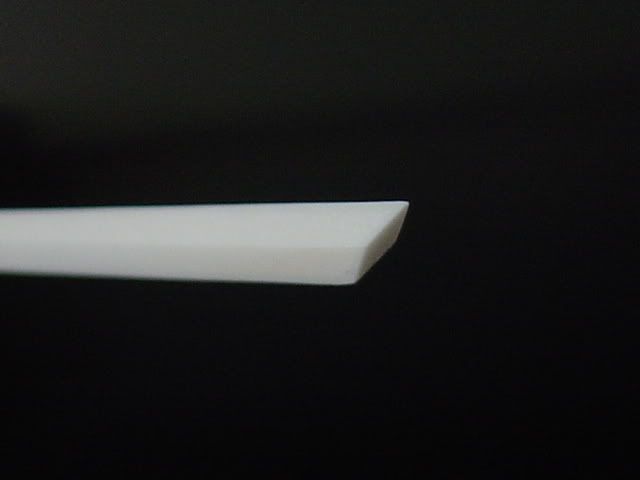 Here's how the hand looks like right now.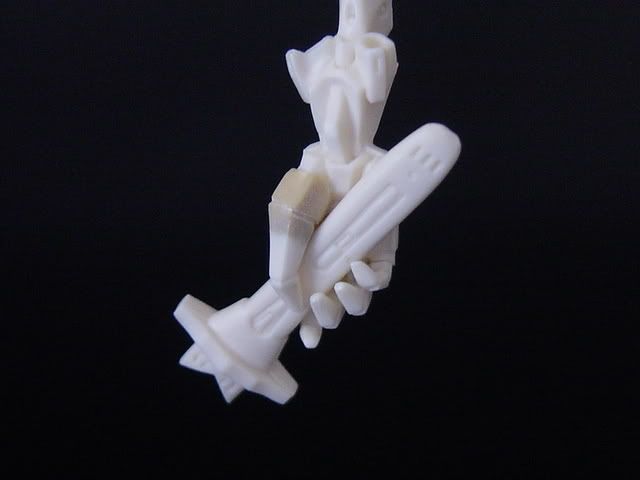 More updates to come later, as plenty of mods are needed. I'm still trying to figure out how I should go about modding the neck...Hopefully my package from Rainbowten will arrive soon. It contains replacement for the hoses used by this person.
http://members.jcom.home.ne.jp/wotaru/G ... vtbk04.jpg