Moderator: kosh
Posts: 606
Joined: Sat Apr 10, 2004 1:29 am
---
---
---
elemental wrote: Sheizzel, what happened to that Colus build thing you guys were doing? Is that still on? Any progress?
Hey elemental,
How've you been? The build is still on, but the deadline has been extended to the end of the year as others have suggested. So there's plenty of time if you decide you want to join us
.
There's not much progress on my potential entry. I've just been messing around with Wave's Last Junchoon by modding certain areas that I think could be better.
Although we're going off topic here, I don't think anyone else would mind
. Here are pictures of what I've been doing.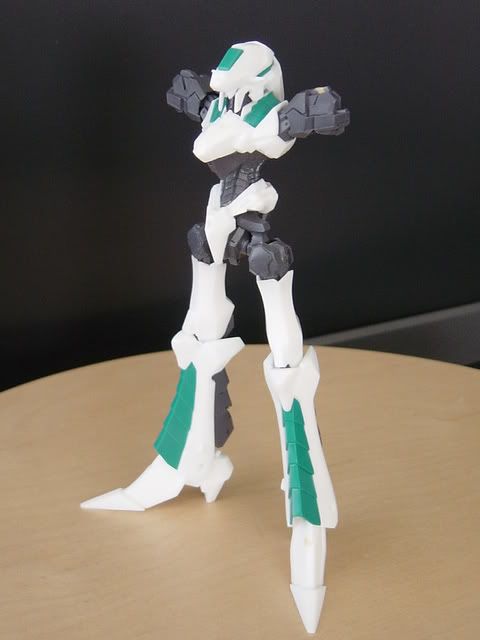 A transparent fatima cockpit was carved out of a piece of clear resin. I think it'll look better having a clear blue paint job like the boxart from the original FAC kit.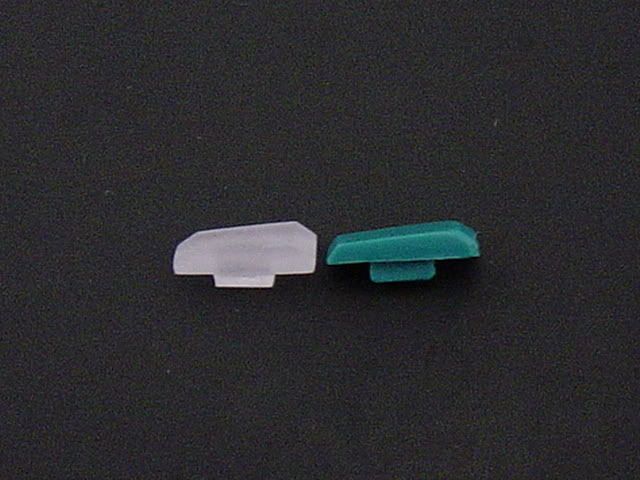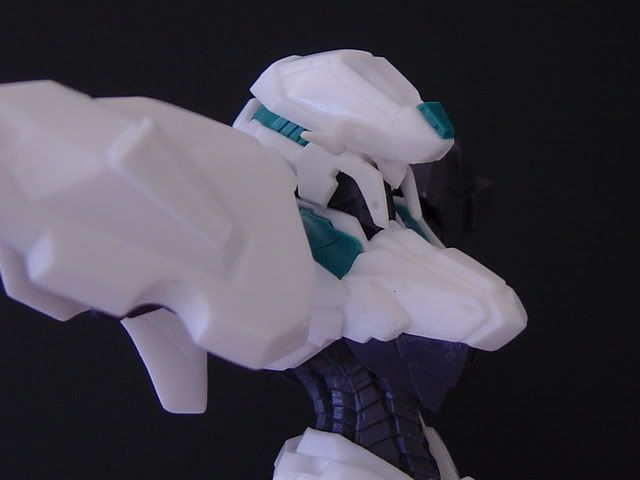 And perhaps the more interesting mod would be to open up the laser reflector on the shoulder to show some sort of detailing.
First, I had to carefully saw apart the cover from the shoulder armor, as it is quite thin.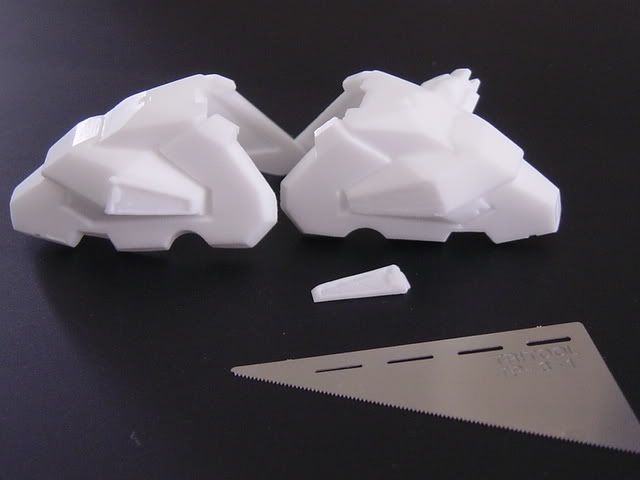 Then I use a drill bit to drill holes making it easier to clean out the excess resin.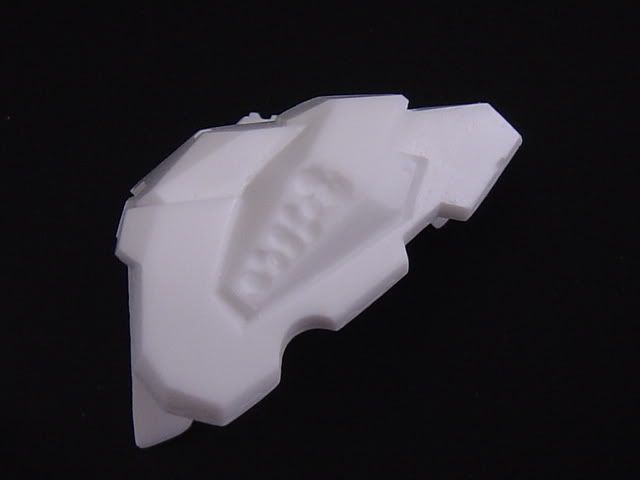 And this is how it looks right now. I also cut out a small piece of plastic board which I'll be adding some minor detailing on, and finally, glue on to the shoulder to complete the mod. The problem for me is to come up with an idea of what to put on the plastic board...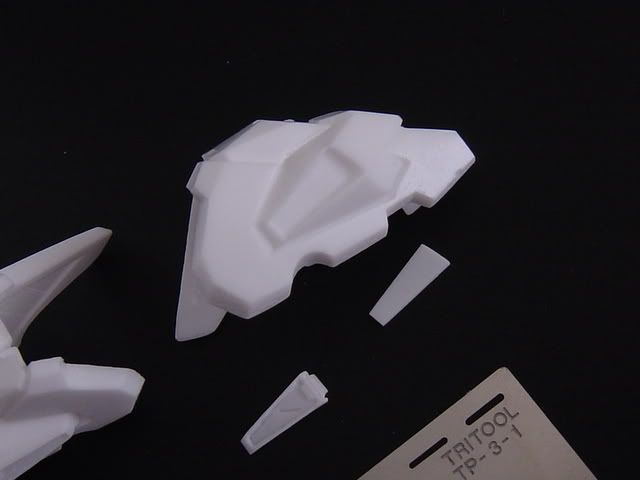 ---
---