It's been too long since I last post updates on this kit. And yet, I'm still nowhere near completing this kit...
.
I replaced the mesh pipes in the forearm with spring and steel beads.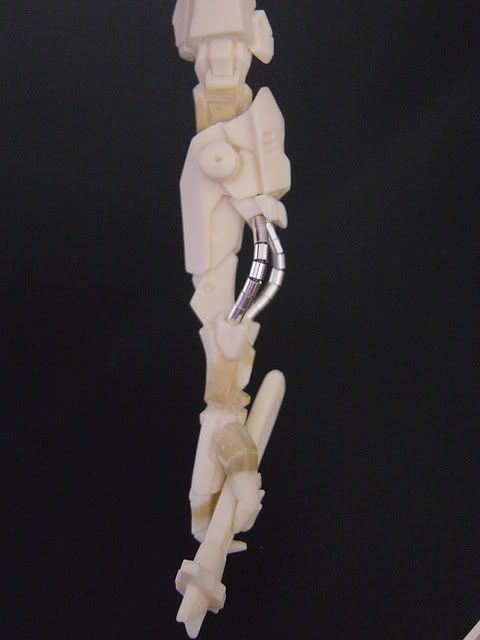 Pretty much done with posing the kit. Extended and reshaped the "horns" on the head of the Vatshu. Also, I'll be trying to add more detailing to the back of the shield, as the original shield is very plain.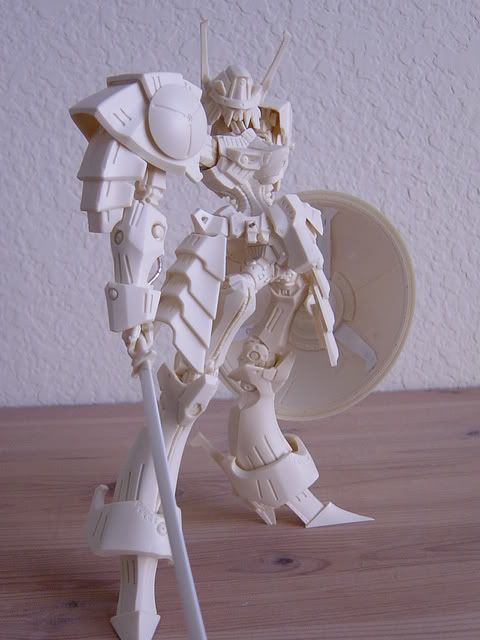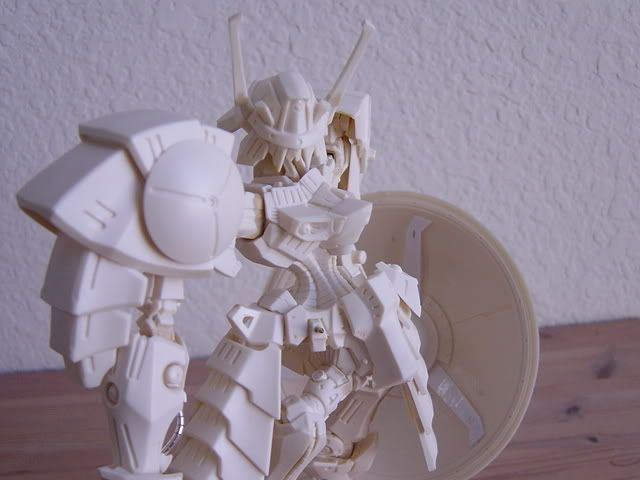 Modded the sword so it looks more like the manga drawing.