While building the imperial Star Destroyer from AMT/Ertl,which I got bored of quite soon. I got inspired by a fellow modeler from another forum to customize a super-bike. I never built a motorbike kit before and I always wanted a Bubblegum Crisis model like a Motoslave or DD units. So it was about time for me to bash a bike kit.
As far I know the only BGC kits available were the some PVC kits of the Hard Suits and Boomers as well as some Hardsuits and Atelier Sai toy copies made of resin. After Google the internet for useful pictures of the Motoslaves I reconsider my choice for a nasty tech-toy known as the Highway Star.
I started modeling as soon as my conversion kit, Kenny Roberts' 1/24 Suzuki RGV 500 from Heller, arrived.
With only 5 small pictures and 2 bigger ones of the Highway Star. There's not much of reference I can depend on.
Is there anyone who could provide me with some photos or scans from the BGC art-books, please ?
Thanks in advance!
Some progress pictures.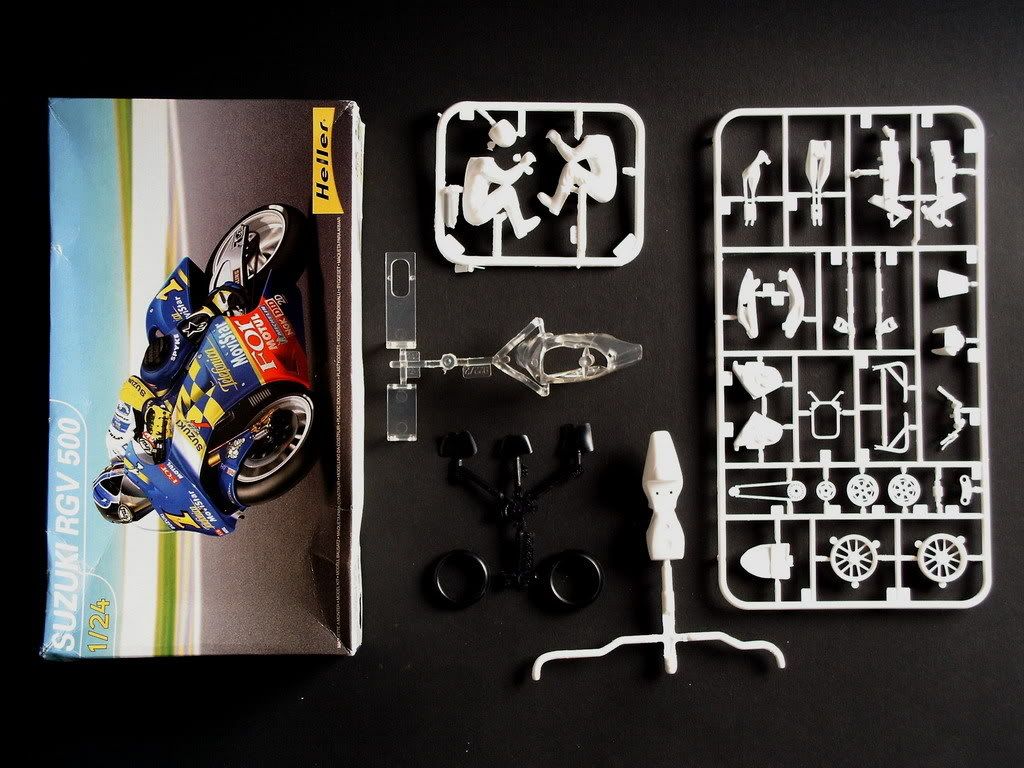 Kenny Roberts after the plastic surgery.